Melissa Balin was no stranger within the Occupy LA – Occupy Wall Street movement. She described herself in an article she wrote entitled "Melissa Balin has been OCCUPIED" as the "Official Media Liasion for the Repatriated Sovereign Nation of Freedom & Peace (the NorthEast quadrant of the South Lawn of LA City Hall)."
To punish her for her Occupy LA participation, Balin now alleges that Los Angeles County governments and their policing agencies are out to get her. They have engaged in "torture and withholding of medical attention while [she was] pregnant and malicious prosecution of falsified charges resulting in the miscarriage of her first pregnancy" two days before Christmas in 2011 she recently wrote.
Many who visited Occupy LA in 2011 could easily see Balin's very tall tie-dyed white tipi tent high atop the south lawn. It is where she called home for weeks. The tent was located very close to Los Angeles City Hall's south steps where most protest activities began and ended.
During Occupy LA's stay at L.A. City Hall, Ms. Balin was highly outspoken for the legalization of marijuana. She is closely aligned with Dennis Peron. Peron is a long time marijuana activist and one time candidate for California Governor.
At OLA there were times when Balin's unscheduled acts of activism involved the use of highly disruptive tactics, including the use of her signature bullhorn, to get across her message. Some saw her as singularly focused. One of her action events did raise the ire of a few at Occupy LA. Her large number of supporters, many carrying "420″ signs, loudly clashed head-on with other nearby occupier activists who had organized discussion sessions with visiting speakers. But Melissa Balin is persistant and determined.

Balin's article published by StayOccupied indicated she was a "mildly successful independent filmmaker with no criminal record or prior arrests." But since her participation at Occupy LA she claims she has "been the target of unconscionable civil rights violations for her known association with the Occupy Movement and her continued exposure of government corruption and Monell violations exerted against unpopular defendants under the color of law."
What is a Monell violation?
Monell vs Department of Social Services resulted in the "opinion by the United States Supreme Court in which the Court overruled Monroe v. Pape in holding that a local government is a "person" subject to suit under Section 1983 of Title 42 of the United States Code: civil action for deprivation of rights" – detailed by Wikipedia. A city is considered a "person" and can be sued for constitutional violations. Ms. Balin contends that she is a victim of "three unconstitutional arrests for her known association with Occupy, over a thirty day period (11.14.2011, 11.30.2011, 12.15.2011)."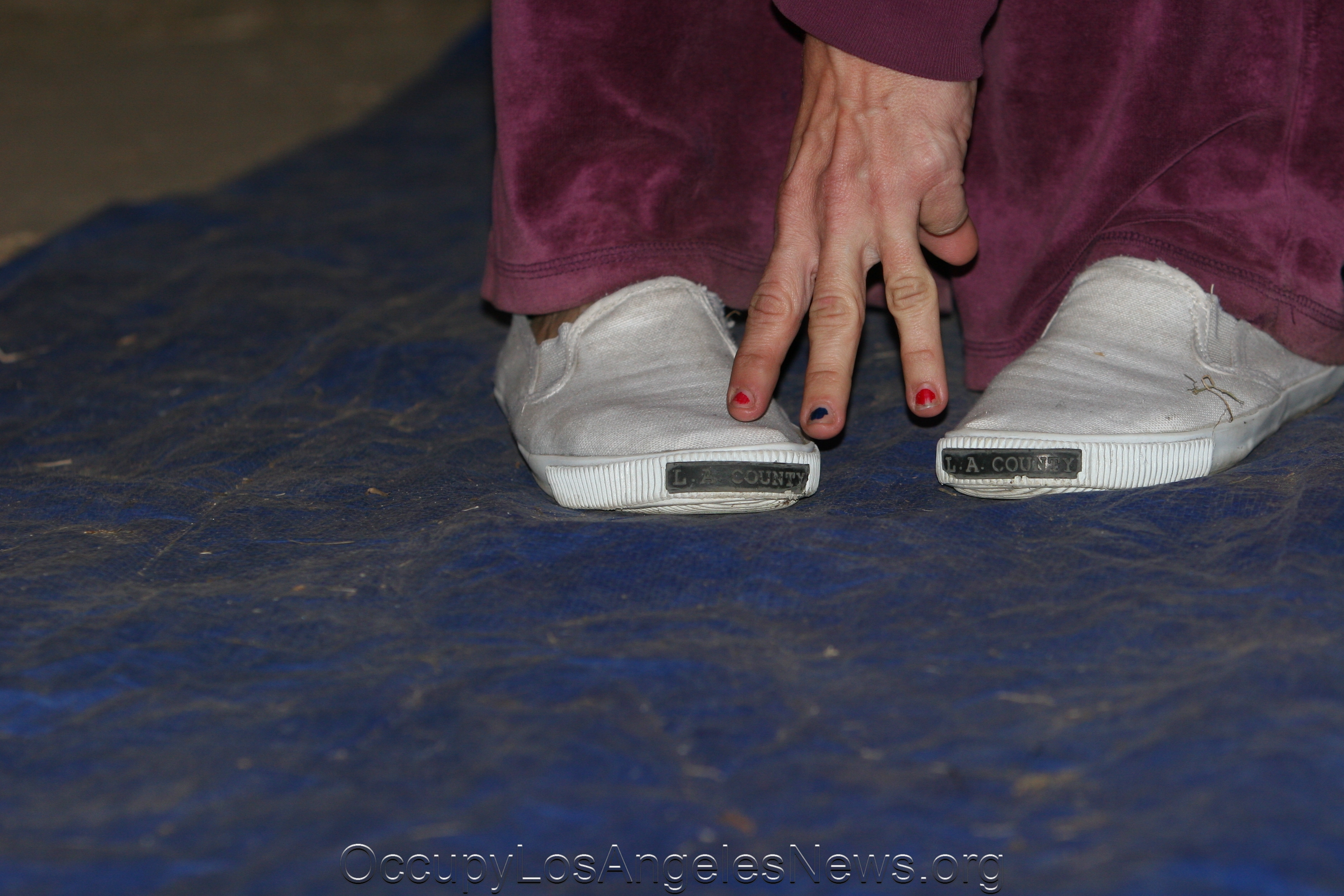 Melissa Balin also asserts that Los Angeles County courts and two of its representatives Judge Henry Barela and Anthony Tahan, Ms. Balin's court-appointed defense attorney, conspired to question her "competency to stand trial." The men agreed there was a need for a mental health competency hearing that Ms. Balin should undergo and it should be held at a mental health court in Los Angeles. Balin's case was heard by Judge Samantha Jessner.
Melissa Balin still maintain the mental court hearings that she was forced to attend were "unconstitutional." She wrote that she was ordered for mental evaluation and "involuntarily committed and force medicated from December 20, 2012 until June 16, 2013." Balin said all this occurred because of "falsified medical and court documents." She has since sued the City of Los Angeles for nine thousand dollars but settled for two hundred fifty dollars. Balin became a part of the Los Angeles County Jail's mental health services system. And she believes it is solely because of her participation in Occupy Wall Street.
On June 6, 2014 the U.S. Justice Department released its assessment of mental health services at the Los Angeles County Jails and concluded that "despite progress in some areas…the county of Los Angeles fails….that other serious deficiencies in the mental health care delivery system remain and combine with inadequate supervision and deplorable environmental conditions to deprive prisoners of constitutionally-required mental health care."
Melissa Balin concluded in her article that "to this date, in spite of multiple allegations of heinous criminal conduct against innocent people; no investigation has ever been conducted into the treatment of pregnant women incarcerated in Los Angeles County (including the documented and involuntary sterilization of at least 150 women), nor the unconstitutional Mental Health Court of Los Angeles County, nor the continued practice of obstruction of justice and subornation of perjury within the LA Superior Court's "back-dating" filing system."
"Melissa Balin has been OCCUPIED" can be found here on StayOccupied.
This article was written by Mitch Ward for OccupyLosAngelesNews.org and originally published June 28, 2014.

__________________________