[LOS ANGELES - 1.7.2021]
Hundreds of domestic terrorists, incited by the President of The United States Donald John Trump, stormed the Capitol building yesterday. The aftermath left four people dead.
The terrorists included Elijah Schaffer who posted on his Twitter account photos and a description of the crime he committed. Schaffer was identified as an employee of the controversial and politically right-winged television host Glenn Beck.
The FBI is encouraging anyone who has the identity of the terrorists at the U.S. Capitol to contact them. The FBI indicate on its webpage that "if you have witnessed unlawful violent actions, we urge you to submit any information, photos, or videos that could be relevant at fbi.gov/USCapitol"
The Washington D.C. police are asking anyone with information on the identity of any of the domestic terrorists who stormed the U.S. Capitol on 1.6.2021 to contact them at 202-727-9099.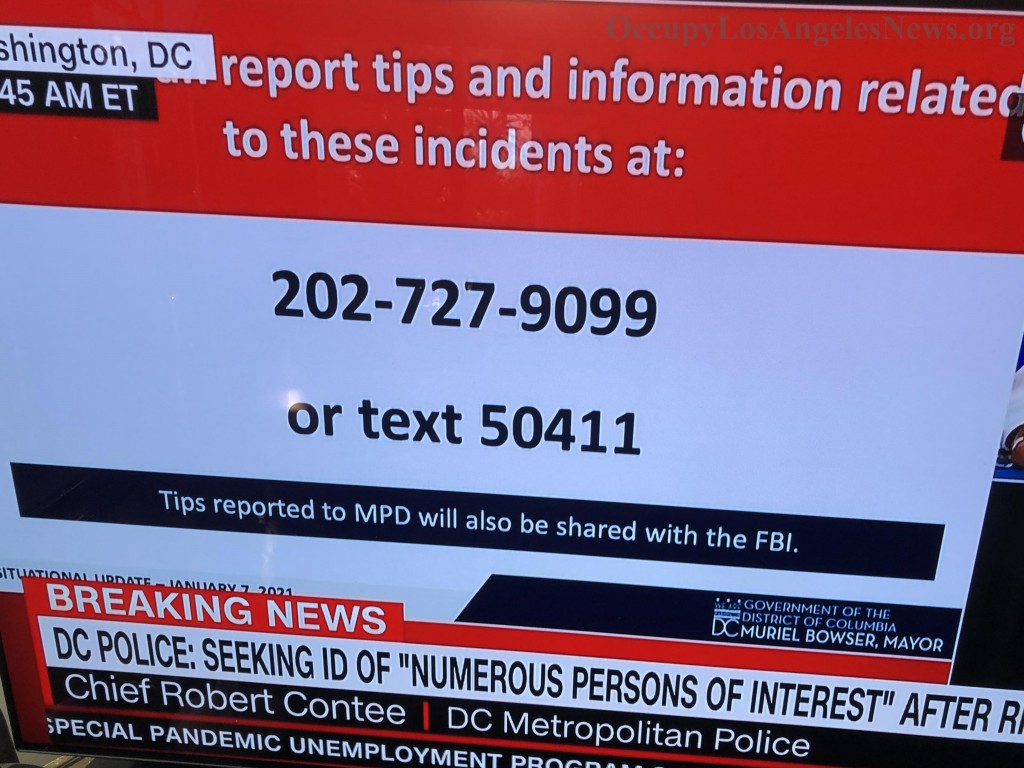 Meanwhile, social media sites showed a police officer taking a selfie with the terrorists. One police officer was also observed gingerly escorting an older woman domestic terrorist down the stairs from the U.S. Capitol steps she and hundreds of others had illegally ascended.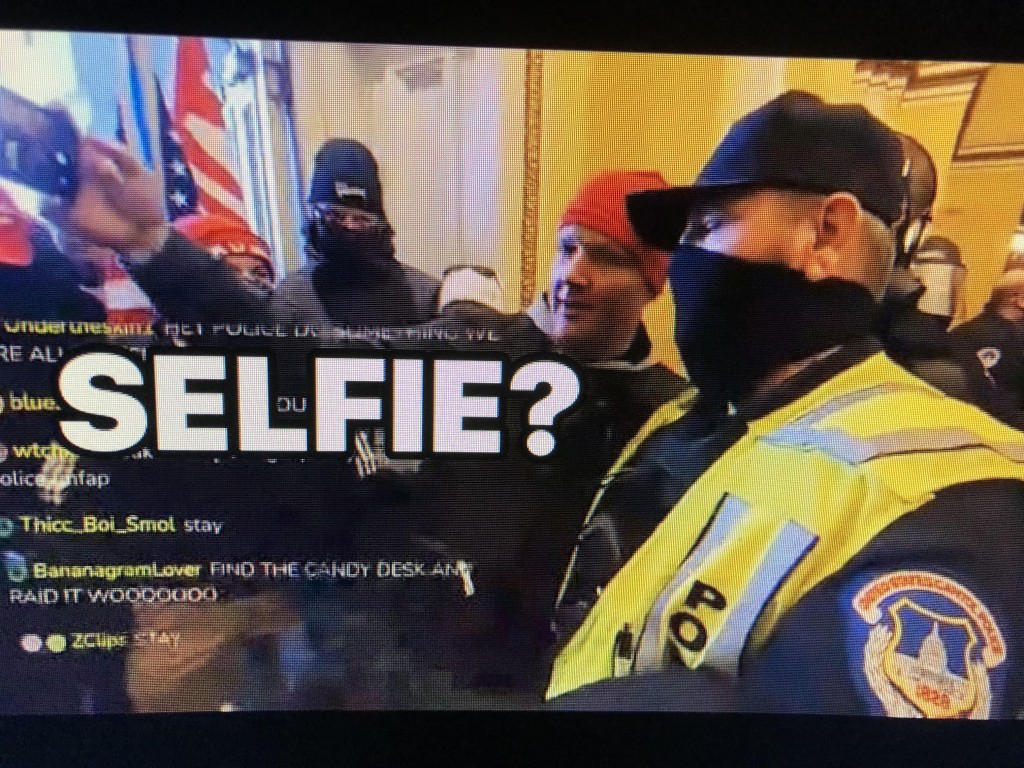 Following the domestic terrorist acts that Donald Trump incited on their social media platform, Twitter, Facebook and Instagram banned The President of The United States from their sites.
___________________________________________________________