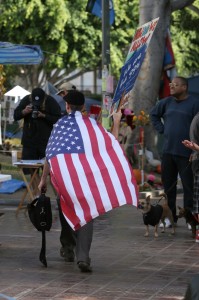 Donald John Trump you're fired.
Joseph Robinette Biden Jr. has become the president-elect of The United States. Mr Biden has earned the majority of the votes cast by the American people in the 2020 presidential election. When sworn in Mr. Biden will become the 46th President of The United States. President-Elect Biden defeated one term and impeached Donald John Trump the 45th President of The United States. As of November 6, 2020 president-elect Joe Biden received 73,825,809 (50.49%) of the popular votes vs 69,995,002 votes (47.87 %) cast for Donald John Trump. Additional provisional and other votes that typically must be reconciled throughout election offices across the United States will increase both men's totals. However, Mr. Biden has won the election and that fact will not change as a result of these additional votes.
The 2020 election represents the second time Donald John Trump has failed to earn the majority of the popular votes from the American people. In 2016 in his first election, Hillary Clinton earned three million more popular votes than Trump. He, however, went on to defeat Mrs. Clinton in the Electoral College.
"STOP THE COUNT!" is what Donald John Trump scream-tweeted on November 5, 2020. Millions of election votes were still being counted. "STOP THE FRAUD" he tweeted in the same day. President Trump is not taking his election loss with dignity. This is to almost no-one's surprise. Donald John Trump has repeatedly disgraced The United States by claiming his defeat has been "rigged" and that there were "illegal votes" counted for Mr. Biden. All of this is false and the American people showed they have had enough of his lies and the nation is ready to move forward with healing.
The Mayor of Philadelphia Pennsylvania, Jim Kenney, told Mr. Trump to "put his big boy pants on." In other words don't be a sore loser, rethink, and leave gracefully.
Donald John Trump said when he initially won the White House that he was going to "drain the swamp" in Washington DC. He was successfully impeached by the United States House of Representatives for trying to bribe the President of Ukraine Volodymyr Zelenskyy. Trump wanted Zelenskyy to dig up political dirt on Joe Biden. Mr. Biden is now the victor over Mr. Trump. Now the swamp has been drained. Mission accomplished.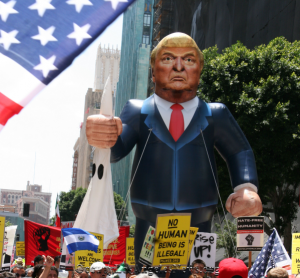 ___________________________________________________________