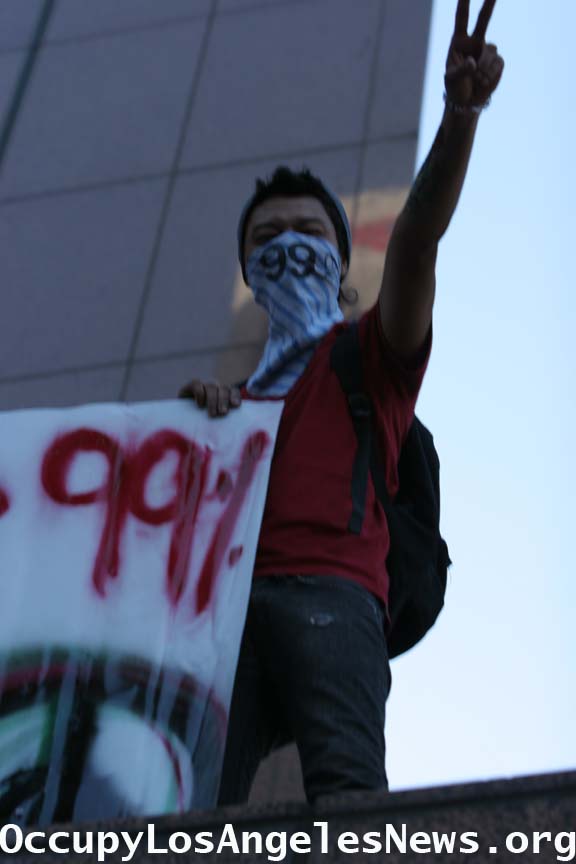 [LOS ANGELES] …for consideration before 5.23.2012 GA @ Occupy Los Angeles. Be there to show your solidarity to our brothers and sisters and activist colleagues that were in Chicago. Peace and onward…..
http://losangelesga.net/2012/05/official-communique-on-the-nato-summit-in-chicago/
Official Communique on the NATO Summit in Chicago
Written on 05/23/2012 by LAGAFC in Proposal, Upcoming
.
Type: Public Statement
Submitted by: Yvonne, Todd, Mitch, Gardenia, Joan, Kevin
History: To Be heard at General Assembly on May 23rd, 2012
What/How/Why:
Official Communique for Occupy Los Angeles General Assembly
To our comrades, our brothers and sisters, and fellow revolutionaries from the front lines of protest during the NATO meeting in CHICAGO, ILLINOIS USA – thank you.
Occupy Los Angeles would like to express our most sincere appreciation to all of you who answered the call of activism at NATO on behalf of the planet.
We would also like to extend a huge gratitude to all of those who arranged transportation, housing, and food for our travelers including, but not limited to, Occupy Chicago, National Nurses United, Veterans For Peace, Code Pink, the people of Chicago, Occupations from around the country, and all the other private citizens who participated in rallies and marches. Your commitment to peaceful and radical politics and global justice was deeply felt around the globe. We proclaim respect and gratitude for all of you.
As we endeavor to change with the world, it is important to call attention to the architects of war who conspire against humanity for profit. Those include NATO which set policies that destroy the environment and the lives of people with impunity.
Our large physical presence in Chicago signified the widespread global dissent against structures of power that seek to remain invisible and untouchable by people's voices.
Rest assured we were heard.
Continue to be excellent to each other. We are all together in spirit and in solidarity.
Occupy Los Angeles.
Published for your consideration by OccupyLosAngelesNews.org
Originally published here: http://losangelesga.net/2012/05/official-communique-on-the-nato-summit-in-chicago/